10th Annual Meeting of the ASCCT
Tuesday October 12, 2021 10:00AM through Thursday October 14, 2021 03:30PM
MEETING DETAILS
Overarching theme: "Practical applications of new tools in toxicology"
Dates of Meeting: October 12-14, 2021 (virtual)
Registration cost: None
Poster abstract submission deadline: September 10th
Registration deadlines: October 8th (attendees) October 1st (presenters)
 
IMPORTANT LINKS
Event Program (public version)
Event Program (for registered delegates)
PROGRAM DETAILS
The annual ASCCT meeting typically features additional activities designed to support and engage members, students, and early-career scientists. In 2021, attendees can look forward to a mini-CE course, mentoring and networking events, live video and/or audio poster discussions, and a provocative panel discussion.
Please navigate to the program to view details for the following sessions.
 
21st-Century challenges for 21st-Century Toxicology
Plenary speaker: Patience Browne, OECD
Practical applications of Omics
Plenary speaker: Carole Yauk, University of Ottawa
Applying Artificial Intelligence in Toxicology
Plenary speakers: Thomas Hartung, Johns Hopkins University/CAAT & Sean Ekins, Collaborations Pharmaceuticals
New Approaches to Validation
Plenary speakers: Andrew Worth and Sandra Coecke, EU Joint Research Centre
 
MEETING FEATURES
Online program and access site
The meeting "home page" is hosted on Oxford Abstracts. To submit an abstract or register, you will need to create a login and password using your regular email address or use your Gmail or LinkedIn account, according to your preference. This will allow you to update any submissions, upload presentations if required, and, as a registered delegate, access full meeting details such as session access links, presentation recordings, and commenting and networking features. The public program is here; once you have registered, you can access the full-featured program by signing in at the top right corner of the page with the account you used to register, or you can access it directly here.
We recommend creating an account with an email address you frequently check, as this is how the organizers will reach you with meeting information and reminders. If you participated in the conference last year, you already have an account. Please note that this account does not relate to your ASCCT member account, and you do not need to be a member to register for the conference.
Posters
There are three poster sessions and two types of posters in the meeting.
Poster gallery: This new feature allows attendees to view a tile wall of all uploaded posters being presented at the conference and search, view, comment on, and download them.
 
Flash poster session: This session will broadcast 20 three-minute recorded presentations; presenters can then be engaged during the live poster sessions or via meeting chat with questions. 
 
E-poster presentations: These presenters will uplad a traditional one-page pdf poster to the poster gallery and present it during a live poster session.
 
Live poster sessions: Two live poster sessions will be held and allow attendees to interact by audio and video with both flash and e-poster presenters. Presenters will be assigned to a poster session after the poster abstract submission deadline September 10.
Attendee networking
The Oxford Abstracts platform allows attendees (if they choose) to create a meeting "badge" with professional information, interests, and social media profiles. Before and during the meeting, delegates can also comment on abstracts and posters in the poster gallery and join full-meeting or individual chats with other delegates.
"Mini" Continuing Education Course: Artificial Intelligence Applications
Speakers: Thomas Luechtefeld, Sysrev.com and Daniel G. Rudmann, Charles River Laboratories
Download course flyer here: https://virtual.oxfordabstracts.com/#/event/2268/information
Conducted on Zoom Webinar; access link will be provided.
This short session will offer attendees a look at two ways toxicologists could use artificial intelligence in their work: document and evidence review and deep learning for pathology evaluation. It will take place the morning of Wednesday Oct.13 and require (free) registration by selecting this event when you register for the meeting. 
Mentoring Panel
Join a panel of scientists working in the computational and in vitro toxicology fields for a discussion and Q&A session about how to make the most of the career opportunities these fields offer. It will take place the morning of Wednesday Oct.14 and require (free) registration by selecting this event when you register for the meeting. Conducted on Zoom Meeting to facilitate dialog; access link will be provided.
SPONSORS
Platinum
Gold
Silver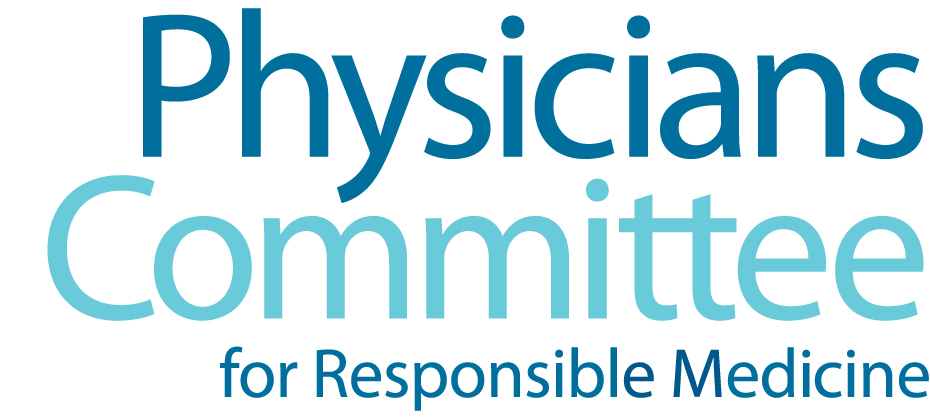 MEETING PLATFORMS
Oral presentations, the CE course, and the mentoring session will occur live on Zoom Webinar. Flash poster presentations will be recorded and broadcast via Zoom Webinar.
E-poster presentations, networking events, awards sessions, sponsor presentations, and free time will be on Remo, a platform that allows face-to-face virtual conversations and chatting in small groups.
Registration, the program, access links, session and presentation details, poster gallery, and links to any recorded presentations will be available on Oxford Abstracts. The Oxford Abstracts meeting platform has networking features like chat and social media profiles to help you get to know and interact with fellow conference attendees.
Instructions, tips, and tutorials to assist in accessing and preesnting on the platforms will be added to the program information page over the next few weeks.
PRESENTER INSTRUCTIONS AND DEADLINES
Comprehensive instructions and requirements for presenting and uploading your presentations and materials, are available here or will be shortly.
Oral presenters are asked to provide a backup copy of their slides by Oct. 11. Talks can be given live or pre-recorded; if you choose to pre-record, please upload your recording by Oct. 1.
Flash poster presenters are asked to upload their 3-minute recorded presentations by Oct. 1. A slide template can be downloaded here. You are also requested to upload a single sheet PDF poster to the Oxford Abstracts platform by Oct. 1. This will appear in the poster gallery and be shared by you during one of two poster sessions. 
E-poster presenters are asked to upload their single sheet PDF poster (like a traditional poster file) to the Oxford Abstracts platform by Oct. 1. This will appear in the poster gallery and be shared by you during one of two poster sessions. 
Presenters must register by October 1st.
**We suggest you submit your own abstract(s) using an account you create with your email address. This will make it easier for the organizers to contact you and to link your eventual registration to your submissions.
AWARDS
The ASCCT meeting will feature an opportunity to be considered for three awards, one of which is open to students and post-docs only. Please indicate whether you would like to be considered for any of the three awards when you submit your abstract.
SPONSORSHIP OPPORTUNITIES
Individuals or organizations interested in becoming a meeting sponsor have many options to choose from. New this year, we are introducing the opportunity to present their product or technology during a 10 min + 5 min for Q&A sponsor-exhibition presentation. Since the meeting is free, the monies received will go towards the costs associated with the online platforms.  There are three sponsorship levels:
Level

Cost (USD)

Benefits

Silver

500

Half-page ad in the program book and a 200-word promotional message that will be emailed to the membership.

 

Gold

750

Clickable Logo on the Remo platform. Your organization can upload a video or picture and a link to your website. [also includes Silver benefit]

 

Platinum

1000

Flash presentation (10 mins + 5 Q&A) – only three available [also includes Gold and Silver benefits]
Sponsors will also be acknowledged on the meeting web site and at various times during the meeting.
Please contact Erin Hill @ ehill@iivs.org for more information.